Invisalign® Clear Aligner Therapy in Mililani, HI
If you frequently find yourself smiling without showing your teeth or covering your mouth when you laugh due to your misaligned teeth, our team at Mauka Family Dental would love to help you achieve a smile that you adore. We regularly design custom orthodontic treatment plans using Invisalign clear aligner therapy to create smiles that patients can't wait to show off! To schedule an Invisalign consultation with our team, please give our office a call or send us a message, and we will be in touch with you soon!
Contact Us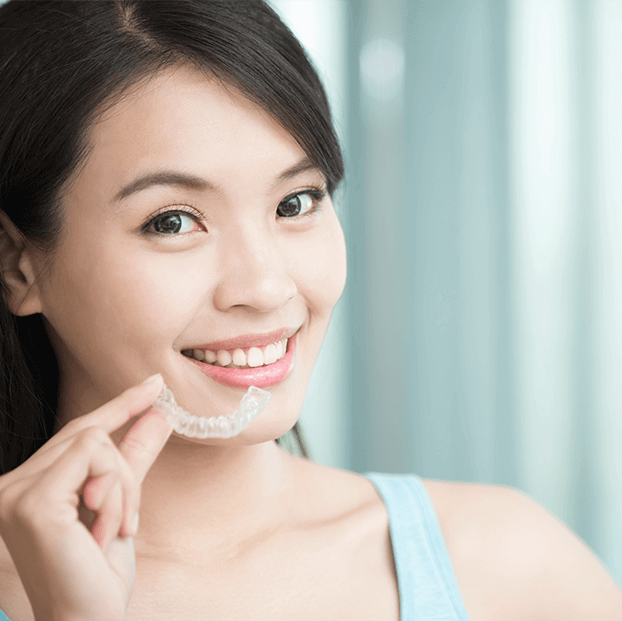 How does Invisalign work?
Once you decide to pursue orthodontic treatment, the first step is having digital X-rays and impressions of your smile taken so that your first set of custom Invisalign clear aligners can be created. We'll have you come back in a few weeks to try on your first aligner once they are ready and ensure that it fits properly. Then it's up to you to wear your aligners as much as possible to keep your treatment plan on track. Aligners are switched out every two weeks, and occasional visits will need to be scheduled so we can assess your smile and provide the next set of aligners.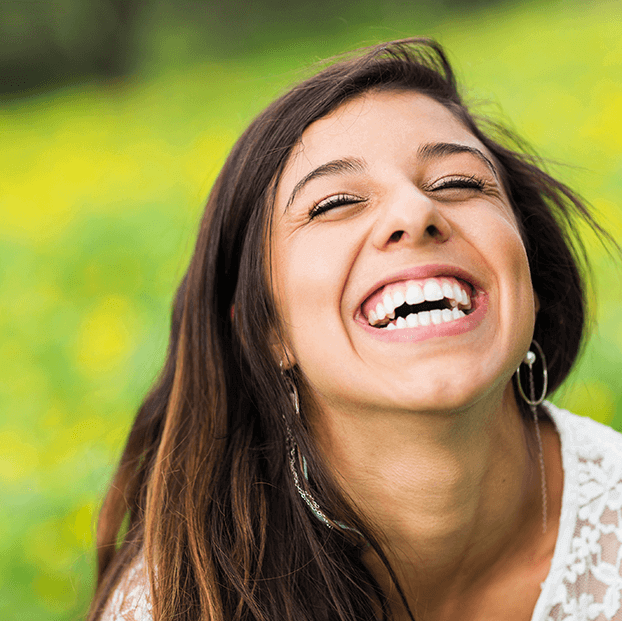 What are the benefits of Invisalign?
Invisalign comes with a wide range of benefits that set it apart from traditional metal braces and other clear aligner brands. Invisalign clear aligners are:
Completely Clear and Discreet
Easy to Clean and Disinfect
Comfortable to Wear
Removable; No Food or Activity Restrictions
Quick and Effective at Straightening Teeth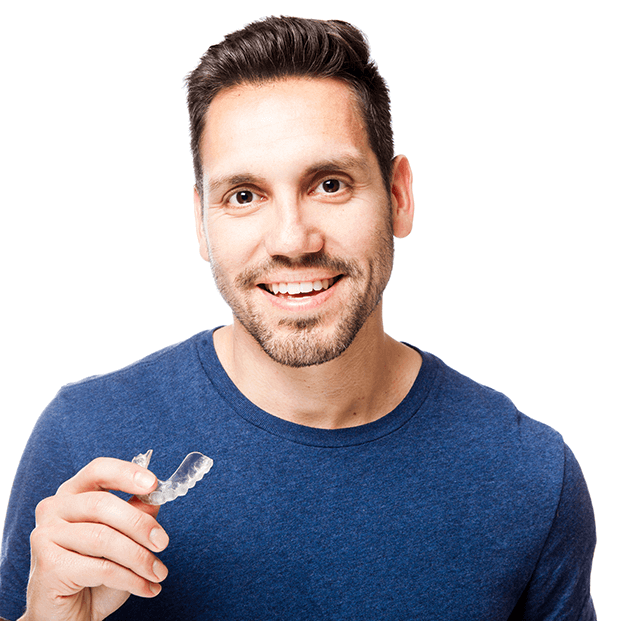 Is Invisalign painful?
Clear aligners begin shifting the teeth right away, so it's perfectly normal to feel a little pain and discomfort, as your teeth are not used to being moved. However, it shouldn't be anything that over-the-counter pain medication can't relieve. You can also try eating cold foods like popsicles and applying dental wax to places on the aligner that may be rubbing against your gums. You can also put in new aligners at night so that the initial tooth movements can happen while you are asleep. If the discomfort persists after a week or so, please contact our team.
Contact Us