Oral Cancer Screenings in Mililani, HI
Oral cancer is a serious matter. Fortunately, many oral cancers are highly curable when they are diagnosed and treated promptly. At Mauka Family Dental, we are committed to helping patients with all dental-related issues, including oral cancer. Routine preventive exams and screenings are crucial, so if you need to schedule your next appointment with our team, please contact us, and we will be happy to assist.
Contact Us
What are the signs of oral cancer?
Common symptoms of oral cancer include:
Lip or Mouth Sores That Don't Heal
Red or White Patch in Mouth
Pain or Difficulty Swallowing
Pain in Ear, Mouth, or Face
Enlarged Neck Lymph Nodes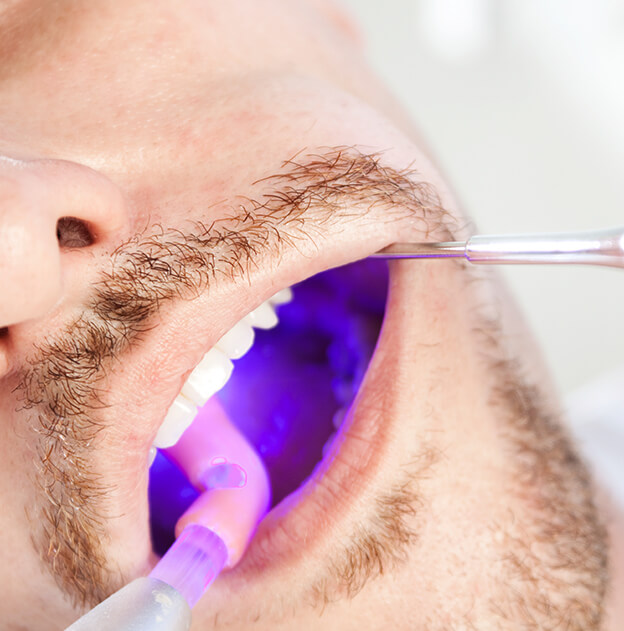 What happens during oral cancer screenings?
During routine dental appointments, your dentist will be examining your teeth and gums for signs of issues like tooth decay, gum disease, and dental trauma. They will also be looking at the inside of your cheeks and around your tongue for noticeable signs of oral cancer, like red or white patches and visible lumps. If you have noticed any new symptoms, it's important to disclose them to our team during these visits as well. It is always our hope that we can diagnose and treat oral cancer as early as possible.
Who is at risk of developing oral cancer?
Oral cancer can affect patients of all different backgrounds, but there are a few factors that can lead to an increased risk of developing oral cancer. Men are twice as likely as women to develop oral cancer, and patients over 55 years old are at an increased risk as well. Regular tobacco use, alcohol consumption, genetics, and frequent sun exposure can also make patients more likely to develop oral cancer. If you are at an increased risk of developing oral cancer, please let us know, and we will be sure to perform extra thorough oral cancer screenings.
Contact Us