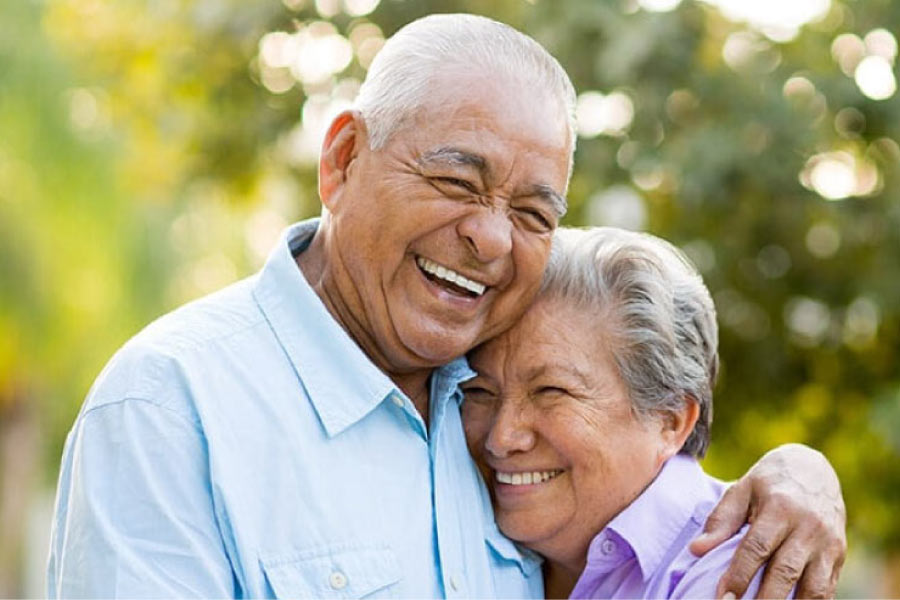 Are Dentures Comfortable?
June 23, 2021 6:34 pm |
---
If you're missing teeth, then you understand firsthand just how difficult it is to complete everyday tasks without a full smile. There are many options when it comes to tooth replacement and there are many factors to consider when picking a restorative option for your smile. One of the most common appliances for replacing teeth is dentures. Dentures are a popular tooth replacement method! Here's what you need to know about dentures and the different types available.
What Are Dentures?
Dentures are used to replace a full or partial arch of missing teeth. They are dental prostheses that have plastic bases. The bases mimic the appearance of natural gums and have false teeth attached to them. Dentures essentially look like a realistic set of teeth and gums. There are many variations of dentures to accommodate for a variety of tooth replacement needs and budgets.
Traditional Dentures
Traditional dentures are designed to fit snugly over the gum line with the help of denture adhesives. Traditional dentures are a more cost-effective option, but there are some disadvantages to choosing this style of denture. Without the lost teeth stimulating the jawbone, it will begin to deteriorate and weaken over time. This phenomenon will alter the shape and health of the jawbone, which in turn affects the overall fit of the denture, making it uncomfortable to wear. Traditional dentures are also more likely to slip out of place, which can make it difficult to eat and speak with ease.
Implant-Supported Dentures
Implant-supported dentures have become a popular tooth replacement solution. With traditional dentures, the fit and comfort are not always guaranteed. Implant-supported dentures are known to be more comfortable and reliable. Dental implants are small, titanium posts that are surgically placed into the jawbone to replace missing tooth roots. One of the many benefits of dental implants is that they stimulate the jawbone, which keeps it from deteriorating. Implant-supported dentures are designed to snap onto four to eight dental implants placed into the jawbone. Once the dentures are attached to the implants, they won't budge!
Schedule Your Tooth Replacement Consultation
You shouldn't have to settle with gaps in your smile. At Mauka Family Dental, we offer a wide range of restorative treatments including traditional and implant-supported dentures. We'll work with you to create a treatment plan that best suits your needs and make sure you have all the information you need to make well-informed decisions for your smile. Please contact us to book your consultation!
Categorised in: Dental Implants, Dentures, Restorative Dentistry