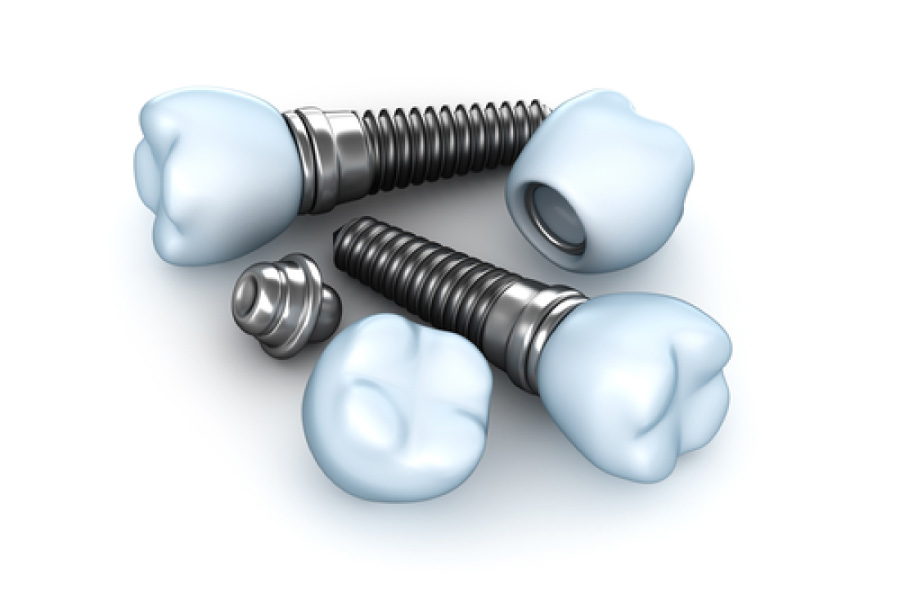 What Are the Benefits of Dental Implant Surgery?
March 20, 2023 9:11 pm |
---
Whether you are missing a tooth due to injury or discovered you need a tooth extraction; dental implants are the next best thing to natural teeth. The tooth replacement option is a popular and effective way to replace missing teeth, as the titanium post provides a sturdy foundation.
If you are considering dental implants but need more reasons why to go through with them, these three benefits of dental implant surgery won't make you think twice!
Benefits of Dental Implants
Dental implants are artificial tooth roots surgically implanted into the jawbone to support one or more artificial teeth. Once dental implant surgery is complete, you'll be able to reap benefits like:
1. Natural Look & Function
Modern technology has made restorations like dental implants look, feel, and function like natural teeth! While the process of dental implant surgery generally is the same for each patient, dental implants and their attachments are customized for a comfortable, natural fit.
2. Bone Loss Prevention
Replacing a tooth as soon as possible is always in your best interest. Losing a tooth can cause bone mass around the open site to deteriorate. It may even cause other problems like teeth shifting or facial shape change. A dental implant rod will stimulate new bone growth and prevent bone loss.
3. Improved Speech & Eating
It may seem like a single tooth wouldn't interfere with eating or speaking, but that isn't the case. Even one missing tooth can interfere with eating certain foods you enjoy as well as how you speak.
Dental Implants Candidacy
By now, we hope you see the benefits of dental implant surgery. While dental implants can change your smile and your life, there are some things to consider for your eligibility.
Those who are interested in dental implants should have healthy gums, free of gum disease, and have sufficient bone density. A healthy foundation is the best way to ensure dental implants will last.
Dental Implants in Mililani, HI
Are you considering dental implants? At Mauka Family Dental, we can review your oral health to see if you're a dental implant candidate. We also can go over other options to help you replace missing teeth! Give us a call today to schedule your visit.
Categorised in: Dental Implants, Preventive Care, Restorative Dentistry