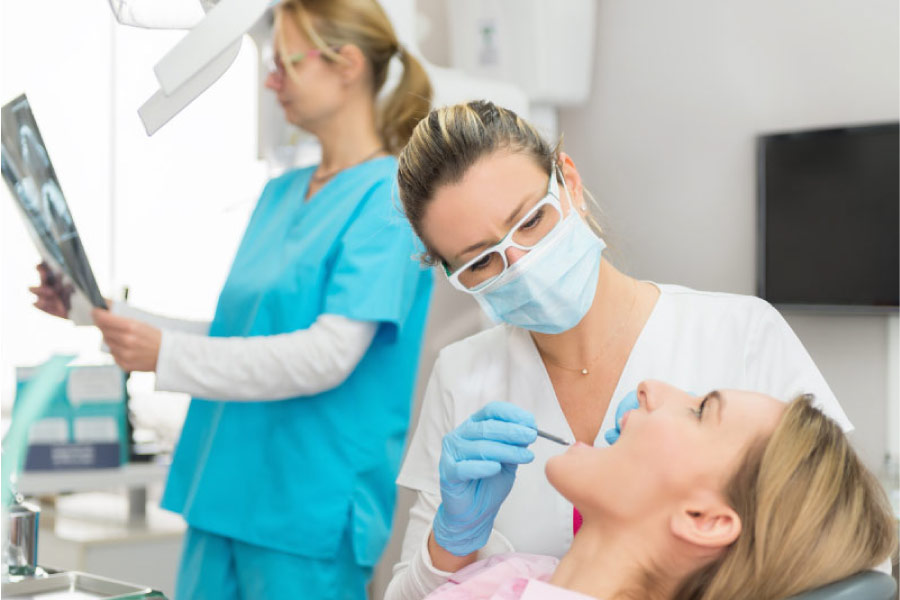 When Are Dental Crowns Used?
October 21, 2021 7:56 pm |
---
Dental crowns are small caps that fit over a tooth. We use strong materials that blend in with your smile. When do dentists recommend dental crowns? Here are the most common uses:
Restoring a Decayed Tooth
Many people get cavities at some point in their lives. If the cavity is on the larger side, a regular filling may not fix the problem. In these cases, we can use a dental crown.
Protecting a Cracked Tooth
Cracked or broken teeth are more vulnerable to further damage and infection-causing bacteria. We need to protect it! A crown over a cracked tooth shields it from bacteria and keeps it strong.
Strengthening a Tooth After a Root Canal
Root canals have a bad reputation, but thanks to modern dentistry, the procedure is pain-free. After we've completed the root canal, we'll often place a crown over the tooth we worked on. This restores its strength.
Replacing a Missing Tooth
If you lose a tooth, there are many replacement options. We'll use crowns to hold a bridge in place or to cover a dental implant.
Improving a Tooth's Appearance
While crowns are mostly a restorative treatment, they can improve your smile, too! We can use crowns to cover misshapen teeth or teeth with deep stains.
Caring for a Dental Crown
On average, crowns last between 5-15 years. While they don't decay (the tooth beneath the crown can still get cavities), crowns do experience wear and tear. To keep your crown in good shape, maintain everyday brushing and flossing. When you come in for regular appointments, we'll check out the crown and let you know if we need to replace it.
Dental Crowns at Mauka Family Dental in Mililani, HI
At our office, we install dental crowns all the time. Because of their versatility, they're a great treatment for many issues like tooth decay and cracks! If you want to know more about dental crowns or need to make an appointment, please contact us today.
Categorised in: Dental Crowns, Restorative Dentistry, Root Canal Therapy