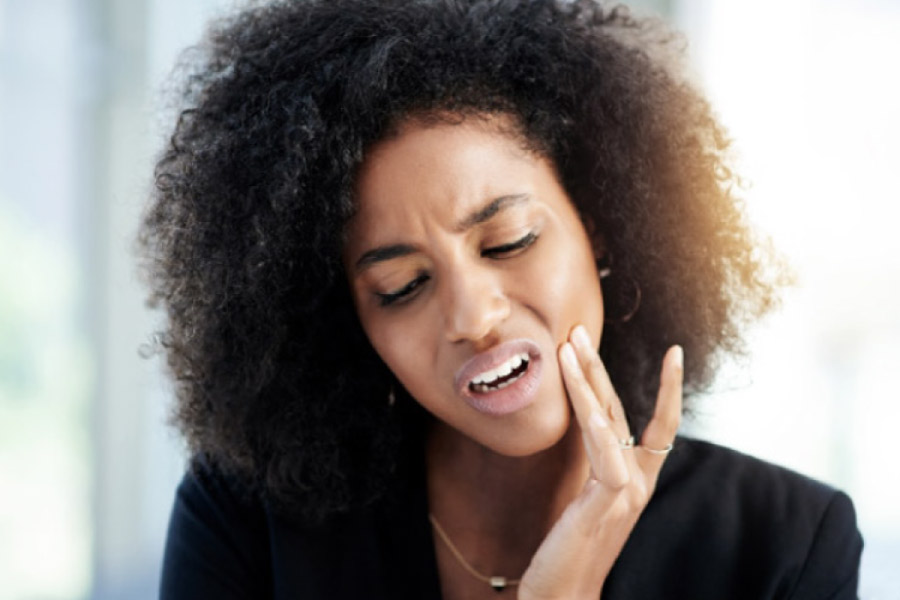 How to Identify a Dental Emergency
February 22, 2022 9:34 pm |
---
Wondering how to tell if a dental issue counts as an emergency? It's important to know this information so that you can take the proper steps if an injury or dental problem arises! Here's what you need to know about dental emergencies and how to identify one.
What Is a Dental Emergency?
A dental emergency is a dental issue or injury that requires immediate care and attention. Dental emergencies are often severe enough issues that they can cause serious problems if left untreated. Emergency dentistry can potentially save a tooth or prevent a more catastrophic oral health concern from occurring.
Common Types of Dental Emergencies
There are a variety of dental problems that constitute a dental emergency. Some of the most common include:
Infected Abscess on Gums
Broken, Chipped, or Cracked Teeth
Chronic Tooth Pain
Damaged Tooth Restoration
Knocked-Out Tooth
Swollen, Bleeding Gums
What to Do If a Tooth Gets Knocked Out
For most dental emergencies, all you need to do is call an emergency dentist and get to their office. However, for a knocked-out tooth, there are a few recommended steps to take before coming to the office. If your tooth gets knocked out, pick it up by the crown of the tooth and gently rinse it off. If you can, place the tooth back into its socket and bite down lightly on a piece of clean gauze. If your tooth can't be reinserted, place it in a glass of milk and transport it with you to the dentist. When a tooth is knocked out, the number one priority is keeping the roots alive so that it can be placed back in its spot.
Same-Day Emergency Dentist in Mililani, HI
You should never have to put off emergency dental care because you can't find a dentist who can fit you in! At Mauka Family Dental, our patients always come first. We leave enough room in our daily schedules to accommodate any emergency visits that may pop up.
Our mission is to be there for our patients, especially when they need it most. If you're looking for a trusted, experienced family dentist in Mililani, HI who offers same-day emergency dental care, we'd love to be your go-to dental home for all of your needs. Please contact our office to learn more, come in for urgent dental treatment, or schedule a consultation!
Categorised in: Dental Emergency, Family Dental Care, Our Office