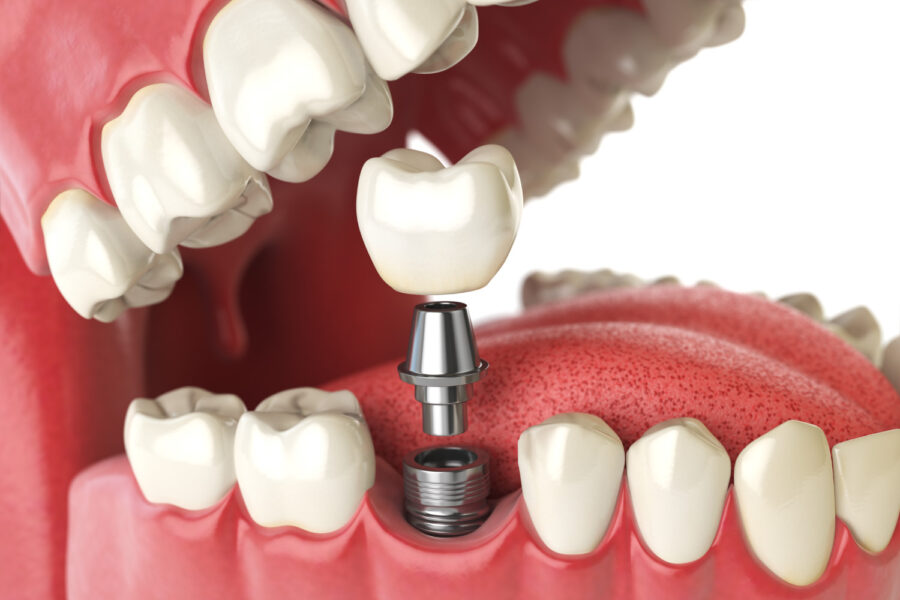 Are Dental Implants Right for Me?
October 30, 2020 10:23 pm |
---
Losing your teeth is damaging to both your health and your self-esteem. But you're not out of options; dental implants might be the ideal restorative solution for you!
What Are Dental Implants?
Dental implants have two main parts. First, a titanium rod is surgically implanted into your jawbone. As the area heals, the rod fuses to your jawbone to act as a replacement tooth root. Then, it is topped with a crown, bridge, or dentures to replace the missing tooth or teeth.
The Tooth Replacement Process
At your consultation, our Mauka Family Dental team will carefully examine your teeth and jaw strength to determine if you are a candidate for dental implants. You must have a healthy jawbone that can support one or more implants (or be eligible to receive bone graft surgery, which we can perform in-house).
You should also have good oral health and overall health, and be committed to daily oral hygiene and routine dental checkups. Dental implants might not be a good fit for patients with gum disease, autoimmune diseases like diabetes or rheumatoid arthritis, or a tobacco habit.
Once you're cleared for surgery, you can receive the titanium post in your gums. It will take several weeks for the post to fuse to your jawbone and heal. Once it does heal, we will connect your custom restoration to the titanium post.
How to Care for Dental Implants
Caring for dental implants is a similar process to caring for natural teeth, which means you must brush your teeth twice a day for two minutes each time, floss every day, and visit Mauka Family Dental for routine cleanings and checkups. These actions will keep your gums and remaining natural teeth healthy and strong. A healthy mouth is critical to keep your dental implants firmly attached to your jawbone.
Benefits of Dental Implants
Because implants consist of replacement tooth roots that are anchored into your jawbone, they are a stable, permanent restorative option for patients missing one or more teeth.
Having a complete smile with dental implants will improve your smile's appearance and your self-esteem. Eating and speaking will be easy! Additionally, implants allow chewing forces to transfer to your jawbone, which prevents bone degeneration and maintains your facial structure.
Dental Implants in Mililani, HI
To learn more about dental implants, schedule a consultation with our team at Mauka Family Dental. We look forward to helping you find the right tooth replacement solution for your smile!
Categorised in: Restorative Dentistry