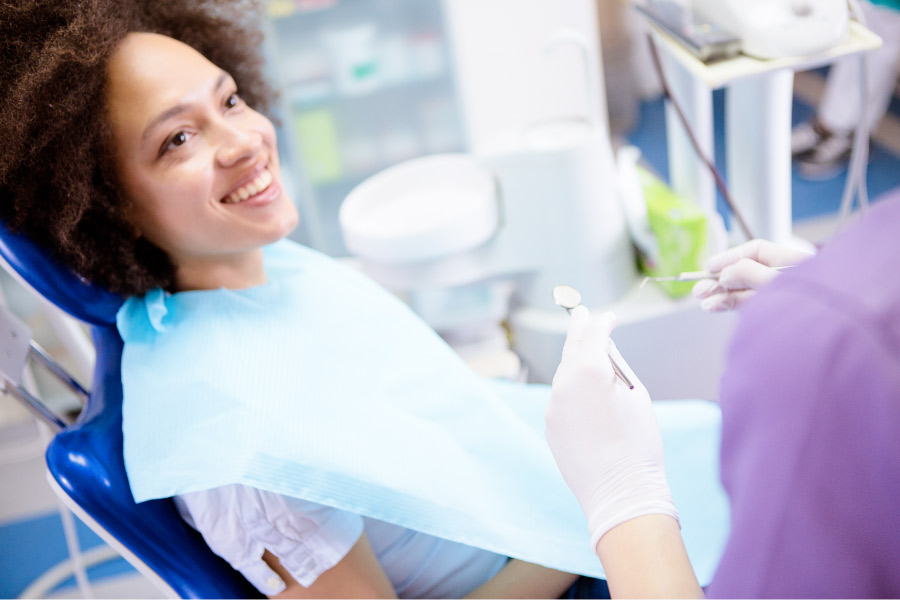 Tooth Extraction Process
September 29, 2020 2:07 am |
---
Dental extractions are common to remedy situations like teeth that are broken or deeply decayed, or impacted wisdom teeth. After removal, you may be a good candidate for dental implants that look and feel like the rest of your natural teeth. A tooth extraction may also be necessary to remove a stubborn baby tooth to allow the underlying permanent tooth to grow in.
While a tooth extraction sounds like it'll hurt, the actual procedure is virtually painless due to anesthesia. In this blog post, we provide a brief overview of the extraction process!
Your Consultation

We take X-rays to get the full picture of the internal structure of your teeth. This helps us determine if a tooth extraction is needed.
We'll answer any questions you may have during your appointment. Our goal is to help you feel comfortable during your dental extraction. We will talk you through the procedure and what to expect.
Our team will also discuss your medical history and anesthesia options with you. Be sure to tell us if you have an illness, an impaired immune system, or are taking any medications. We want to ensure that we can complete the procedure safely with minimal risk to you.
How to Prepare
Follow any pre-surgery instructions from us carefully.
For example, you should avoid all tobacco products before your tooth extraction. You should also stay away from tobacco products as you recover since tobacco can slow down the healing process and lead to complications.
Tips for Recovery After a Tooth Extraction
It's normal to feel discomfort after a tooth extraction. If you take any painkillers to help ease your discomfort, be sure to follow its directions. Here are some additional tips for recovering from a dental extraction:
Use ice packs to relieve pain or swelling
Sleep with an extra pillow to keep your head slightly elevated
Don't spit, use straws, or rinse vigorously for 24-48 hours
Drink plenty of water
Eat soft foods like smoothies, yogurt, macaroni and cheese, and bananas
Avoid chewing or biting anything hard for several days
Plan on taking a day or two after the procedure to rest
Avoid bending, lifting, and vigorous exercise for 24-48 hours
Need a Tooth Extraction in Mililani, HI?
Our dentists are highly qualified to gently remove teeth and make the experience as comfortable as possible. Please schedule an appointment with us if you want to discuss a tooth extraction or need to schedule your biannual cleaning and dental exam. We look forward to hearing from you!
Categorised in: Restorative Dentistry