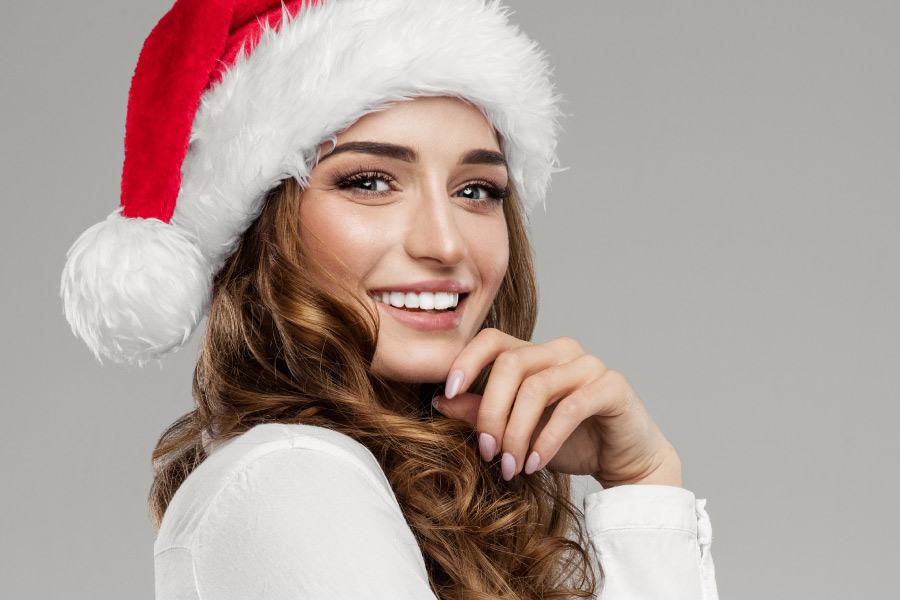 Tooth-Friendly Holiday Treats
December 18, 2020 4:26 pm |
---
A typical holiday feast consists of cakes, cookies, sweet drinks, and more for both children and adults. Consider incorporating some of the following tooth-friendly holiday treats into your rotation to protect your oral health!
Red, White & Green Skewers



This treat is festive and tasty! You'll need strawberries with their tops cut off; sliced bananas; green grapes; miniature marshmallows; and toothpicks or skewers.

Skewer a banana slice on top of a grape. Then, add a strawberry and mini marshmallow. Keep repeating the pattern on the toothpicks or skewers until you have enough for your gathering.

Sugar-Free Options



If you purchase candy or gum for stockings, opt for sugar-free whenever possible. They're still yummy, but they don't contain sugar that the bacteria in your mouth like to eat. This prevents this bacteria from producing harmful acid that could otherwise damage your enamel, the outer protective layer of teeth.

If you bake for the holidays, consider using sugar-free sweeteners like sucralose.

Cheese & Meat Tray



Real cheese can help reduce your chance of cavities. For one, it contains calcium, which is necessary for the remineralization process of your teeth. Additionally, cheese helps balance the pH level in your mouth to reduce the acid in your mouth.

Dark Chocolate-Coated Almonds



Dark chocolate has less sugar than milk chocolate and white chocolate so it's a more tooth-friendly chocolate choice. It also contains antioxidants that are good for your heart health. And almonds contain tooth-strengthening calcium. Just be sure to consume this sweet treat in moderation.
Happy Holidays!
Mauka Family Dental is your family dentist and emergency dentist in Mililani, HI. We invite you to explore our website to learn more about our dental team and comprehensive services. Contact us today if you need to schedule a holiday checkup or an appointment for a dental emergency at our office!
Categorised in: Holidays