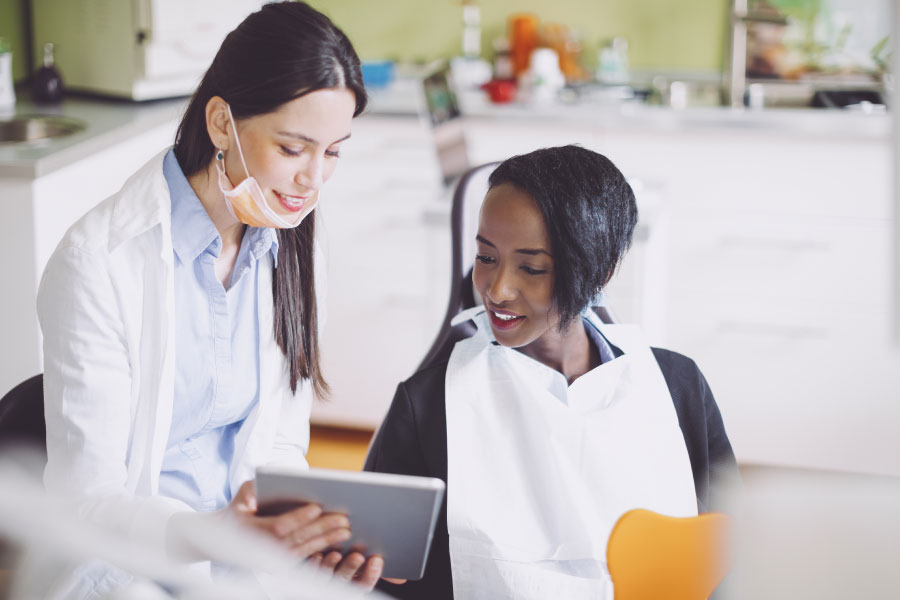 Why You Should Visit the Dentist Twice a Year
June 13, 2022 5:48 pm |
---
Did you know that the American Dental Association recommends that Americans visit the dentist every six months? We know that our patients are busy and that scheduling time to come to our office can be hard to fit into your calendar, but here are 4 impossible-to-ignore reasons for why you should visit the dentist twice a year.
1. Fight Tooth Decay
Tooth decay and cavities are no fun. Unfortunately, oral bacteria in your mouth are constantly breaking down the food you eat to produce acid. Over time, acid wears away on your tooth enamel, leading to cavities and tooth decay. Regular visits to our office are a great way to treat any minor signs of tooth decay before they develop into major issues.
2. Preserve Healthy Gums
Gum disease is incredibly common among American adults. While it is often treatable and reversible if caught in the early stages, if gum disease progresses it can lead to tooth and bone loss as well as increase your risk for serious health conditions like heart disease or stroke. When you visit the dentist twice a year, you give Dr. Kim and our team a chance to monitor your gum health and address any problem signs early on.
3. Get the Confidence to Show Off Your Smile
In addition to dental exams and the opportunity to ask any questions you might have; you'll also receive a professional cleaning when you visit us for a check-up. Everyone loves that fresh-from-the-dentist clean feeling – you'll be excited to show off your smile!
4. Save Money
Most common dental issues, including tooth decay and gum disease, are preventable if you take the right steps. In addition to a good at-home hygiene routine, regular visits to our office are one of the best ways to save yourself money and discomfort in the long run.
To ask our team any questions about our services or to schedule your next visit, call us today!
Categorised in: Comprehensive Dental Care, Oral Health, Preventive Care